Nadine Demers: The physical and mental health benefits of being active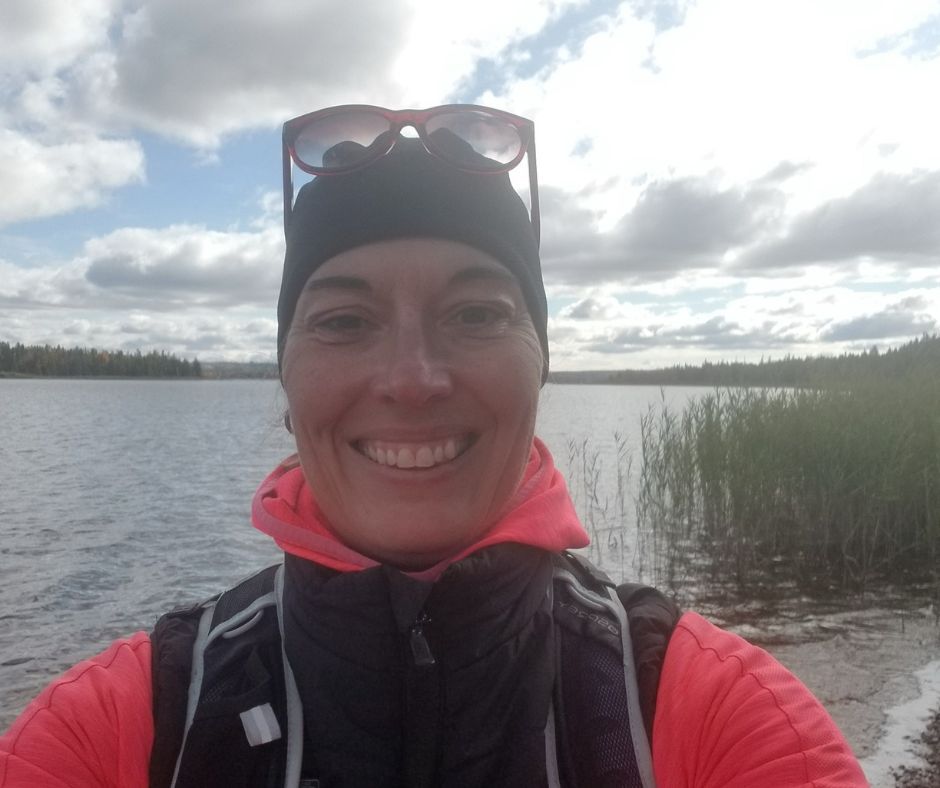 Nadine Demers' adventure began when she helped her new colleague launch FitSpirit at her school. It was then that she discovered an "exciting" project that gave her a taste for taking up the torch and serving as the FitSpirit Program Leader at École secondaire de Saint-Anselme the following year. 
"I'm a sports lover to the core, and FitSpirit aligned perfectly with my values, with the person I am."
Two sides of the same coin
A psychoeducator by training, Nadine's work led her, increasingly, to work with students experiencing difficulties as teenagers. While she loves her job and gets a great deal of satisfaction out of it, her involvement with FitSpirit gave her the opportunity to delve into an entirely different dynamic and share positive experiences in connection with physical activity with the participants in the program. 
"FitSpirit gives me the chance to see both sides of the same coin. It allows me to work with girls who are driven, but it also lets those who aren't quite as motivated to make strides by getting involved in a positive project."
FitSpirit an integral part of the school
In spite of a change in administration in recent years, Nadine has always felt supported by the school. Humbly, she says that the collaboration of her colleagues plays a vital role. Together, year after year they make headway, reiterate their deeply held loyalty to the program by seeing their commitment through to the end and demonstrating the concrete benefits of physical activity for teenage girls. 
"I'm fortunate to be well surrounded and to count on the great collaboration of everyone involved, including the school administrators and teachers."
A program with positive impacts 
Being at the forefront of FitSpirit all these years may seem tiring for some, but that has never been the case for this enthusiastic leader. She will be the first to say that as a teen, she went through some trying times when she was "not active enough", which had an enormous impact on her mood. Today, this life experience drives her to encourage girls to discover new sports at their own pace and thereby promote the regular practice of physical activity. Her motivation and exemplary perseverance stem from the program's positive impact on teenage girls—which she has observed first-hand over a period of several years. 
"I love that FitSpirit is accessible to everyone. It allows girls to discover sports, which helps them adopt healthy life habits over the long term."
Getting active to feel good about yourself 
This woman holds a fundamental belief in the psychological benefits of sports, and she derives pleasure in sharing this message with each of the participants: "The goal is to be active so that you feel good in your body and your mind." Motivating teenage girls to stay active every day certainly represents one of her biggest challenges, but for Nadine, the key to success lies in striking the right balance and establishing concrete means of encouraging them to integrate physical activity into their lives without making them feel obliged. She has passed that test with flying colours and hopes to continue on that path for years to come, because the "F" in FitSpirit is hardwired into her DNA. 
"I want to serve as a female role model for girls and to show them that in spite of their daily occupations, they still have to find the time to be active."
Questions for Nadine Demers…
Describe yourself in three words: balanced, confident, healthy 
Favourite song for getting active: "Uprising" by Muse 
Sweet or savoury: sweet
Favourite music group: Pink Floyd
Favourite season: definitely fall
Favourite sports accessory: sports bra 
What comforts her: Being in nature, in the forest, bring her pure joy.
Her fondest FitSpirit memory: What she loves, each year, is seeing the smiles and the feeling of accomplishment on the faces of the girls after the Celebration—it is her little treat!