Helping teenage girls to be physically active throughout their lives.
Creating unforgettable experiences for them.
Building a community of inspirational, committed individuals around them.
Reverse the trend so that an increasing amount of teenage girls meet Canadian physical activity standards.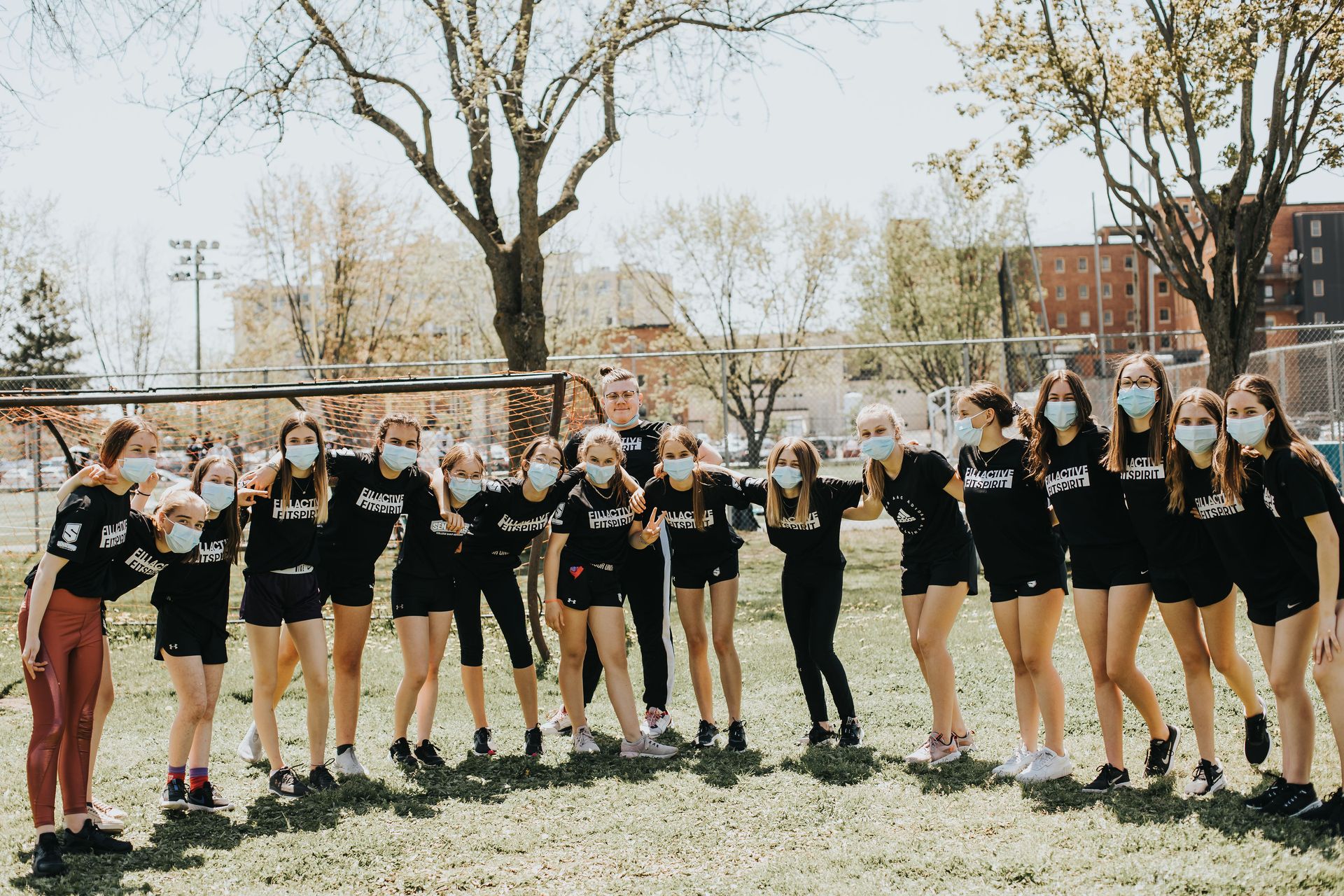 Physical activity is a powerful tool with many benefits. In addition to physical activity, it promotes psychological well-being, mental health, the development of key social and cognitive skills, not to mention success in school.
After hitting puberty, many girls stop participating in sports and keeping active in general. Several barriers, like the pressure to take part in activities that are poorly suited to their interests and actual needs, can stop their desire to keep moving in their tracks. As a result, 9 out of 10 girls in high school do not meet basic Canadian physical-activity standards*. 
Our goal is to reverse this trend, starting now!
* Source: 
FitSpirit offers its unique set services and expertise by collaborating with school with girls 12 to 17 years old. School, as a place of learning, is the ideal place for girls, regardless of their skill level, to take part in safe physical activities that can be just as rewarding.
Here is exactly how each girl who signs up with FitSpirit benefits through our comprehensive program.