RESEARCH RESULTS ON THE IMPACT OF THE FITSPIRIT APPROACH
From 2017 to 2022, FitSpirit made every effort to continue deepening its understanding of teenage girls' relationship with physical activity by conducting a rigorous evaluation process of its approach.
Working in close collaboration with the University of Montréal, and with the support of the Public Health Agency of Canada, the organization wanted to know the impact of FitSpirit on both participants and partner schools.
FitSpirit is delighted to present this report (in french only), which highlights the key results of this important research project, showing that FitSpirit works!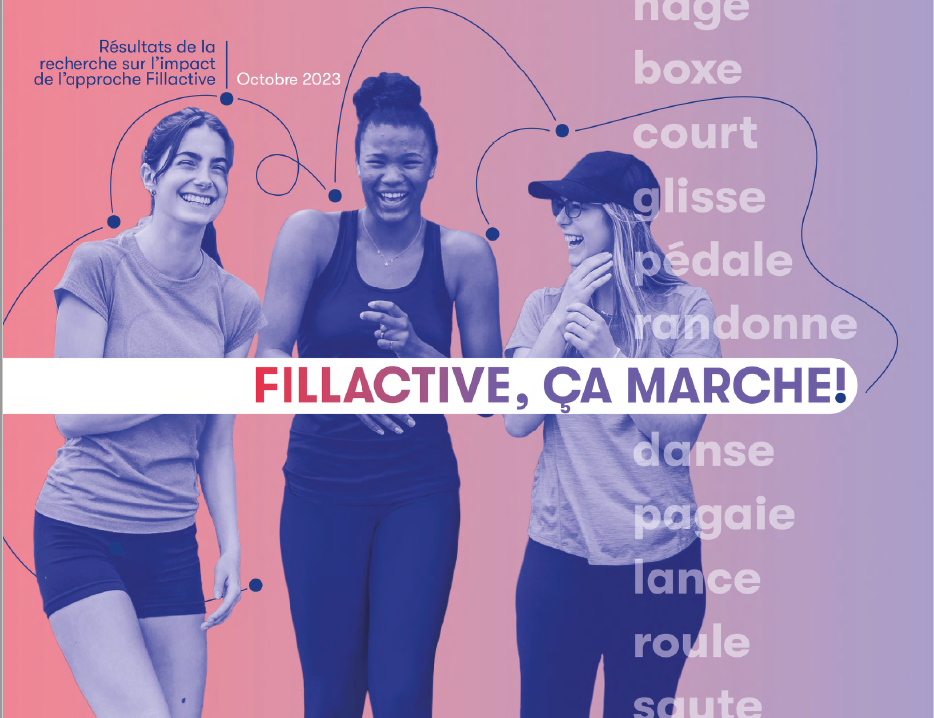 Teenage girls are more physically active since 2007
Since 2007, Fillactive has been constantly improving its programs, benefiting hundreds of thousands of teenagers.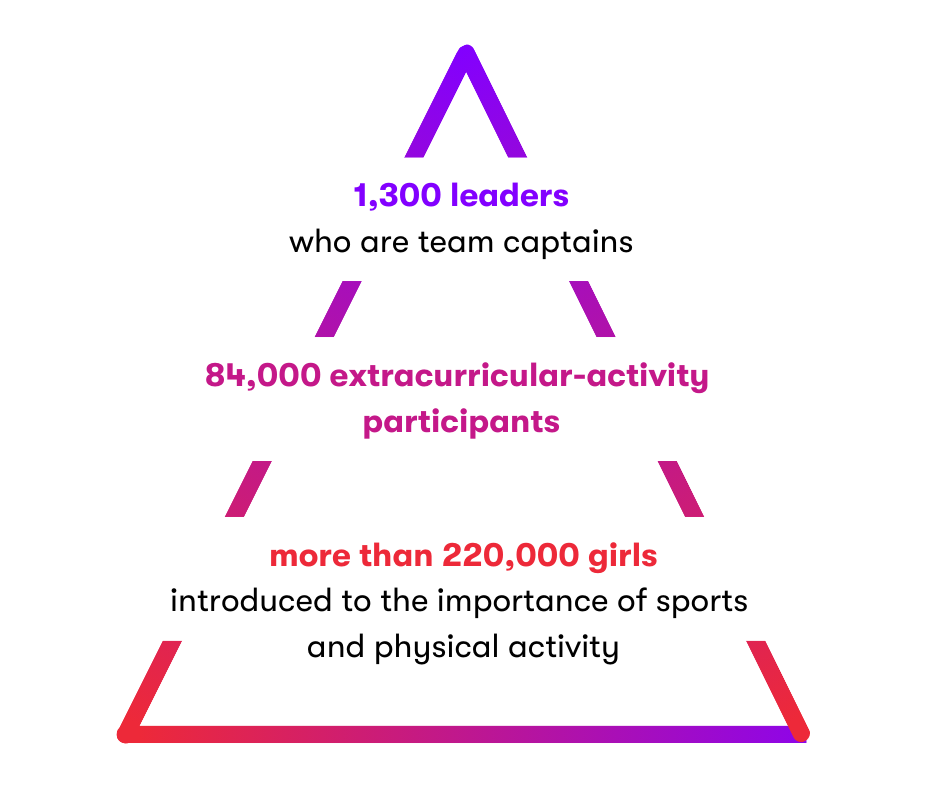 Library of scientific articles
The FitSpirit approach for increasing physical activity in canadian teenage girls: protocol of a longitudinal, quasi-experimental study
Geneviève Leduc, Jo-Anne Gilbert, Alexandra Ayotte, Nicolas Moreau, Vicky Drapeau, Jean Lemoyne, Johana Monthuy-Blanc, Jonathan Tremblay & Marie-Eve Mathieu
BMC Public Health volume 21, Article number: 229 (2021)
Published: 28 January 2021
Format pdf

Better health indicators of FitSpirit participants meeting 24-h movement guidelines for Canadian children and youth
Roseane de Fátima Guimarães, Jo-Anne Gilbert, Jean Lemoyne, Marie-Eve Mathieu
Health Promotion International, Volume 36, Issue 3, June 2021, Pages 836–845
Published: 28 October 2020
Format pdf
Healthier Lifestyle for Girls Who Accumulate More Years in the FitSpirit School-Based Intervention
Roseane de Fátima Guimarães, PhD, Jo-Anne Gilbert, PhD, Vicky Drapeau, PhD, Marie-Eve Mathieu, PhD
American Journal of Lifestyle Medicine (2020)
Published: October 17, 2020 
Format pdf
Changes in Lifestyle Habits among Adolescent Girls after FitSpirit Participation
Karine Paiement, Vicky Drapeau, Jo-Anne Gilbert, Jean Lemoyne, Nicolas Moreau, Johana Monthuy-Blanc, Jonathan Tremblay, Valérie Marcil and Marie-Eve Mathieu 
Int. J. Environ. Res. Public Health 2020, 17, 4388
Published: 18 June 2020 
Effects of Extra-curricular Physical Activity Programs on High-school Girls: A Systematic Review
Laura-Maude Houle, Jo-Anne Gilbert, Karine Paiement, Alexandra Ayotte, Marie-Eve Mathieu
Posted April 29, 2020
Tracing Adolescent Girls' Motivation Longitudinally: From FitClub Participation to Leisure-Time Physical Activity
Julie-Anne Laroche, Stephanie Girard, Jean Lemoyne
Perceptual and Motor Skills, Vol 126, Issue 5, 2019
Published August 1, 2019